Mioara Felecan
Financial responsible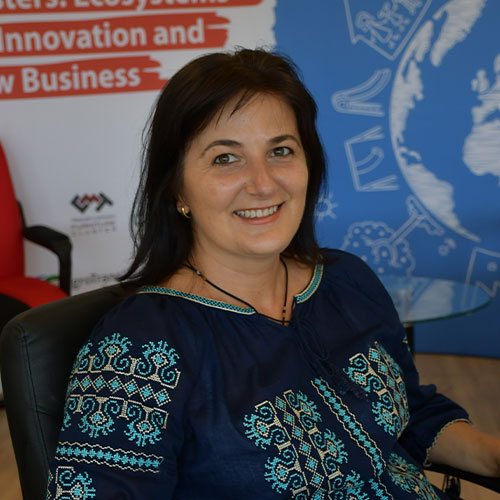 Mioara is an expert accountant, ANEVAR evaluator and a insolvency practitioner, having an experience of over 20 years in the field of accounting and business and management consulting. She has been the financial responsible in the projects funded with European funds since the beginnings of the AgroTransilvania Cluster. Her responsibilities include: keeping organization of accounting, analysis of budget lines, analysis of monthly reports of project coordinators, preparation of monthly, quarterly and annual financial reports.
Experience
2013 – present: Financial Manager; Accountant, Agro-Food-Ind. Napoca Cluster Association;
2007 – present: Expert- Accountant, ANEVAR Evaluator, Individual Accounting Office, Accounting Expertise; MF Expert Compact Info SRL;
2013 – 2020: Financial Manager, Real Estate Business Solution  SRL.
Education
2008: Real-Estate Evaluator, National Association of Authorized Evaluators from Romania;
2008: Insolvency Practitioner, National Union of Insolvency Practitioners in Romania, Cluj;
2006 – 2008: Master's Degree: "Business Management in Tourism", Dimitrie Cantemir University, Cluj-Napoca;
1991 – 1996: Bachelor's Degree: "Finances and Credits", University of Babes Bolyai, Faculty of Economic Sciences, Cluj-Napoca.
Other specializations and qualifications: