Ovidiu Vandor
Information manager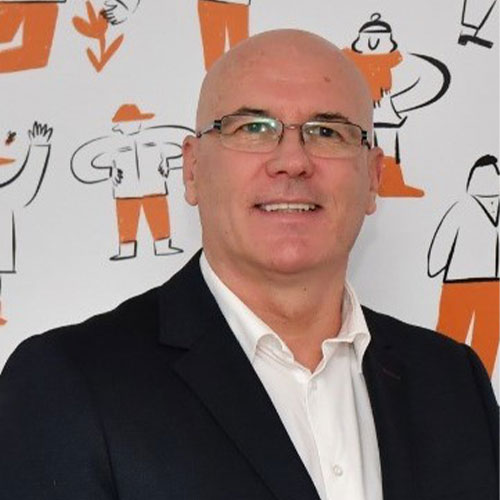 With an experience of over 25 years in the private field of management, Ovidiu is the information manager for business within the Development Department of the Cluster. His responsibility is to facilitate collaboration, information exchange and to provide support for the cluster's members, as well as to organize participations in national and internationals fairs in order to facilitate their position on the market. He also organizes workshops, conferences, training programs in order to facilitate the exchange of feedbacks and opinions as well as to build relations for transnational cooperation.
Experience
2020 – present: Acquisition Manager, Moldovan Carmangerie;
2019 – present: Manager of Business Information, Agro-Food Ind. Napoca Cluster Association;
2016 – 2019: Sales director, EMA GmbH, GERMANIA;
2013 – 2016: Comercial Manager, GB FOOD LTD;
2002 – 2013: Sales director, IDEX SRL;
1996 – 2002: Sales Director, AUTO CLUJ.
Education
1977 – 1981: Electromecanical qualification.
Other specializations and qualifications