Emil Turdean – The farmer from Cluj County, between classic agricultural practices and sowing grass the American way
April 23, 2022
Posted by:

webcube-c

Category:

Success stories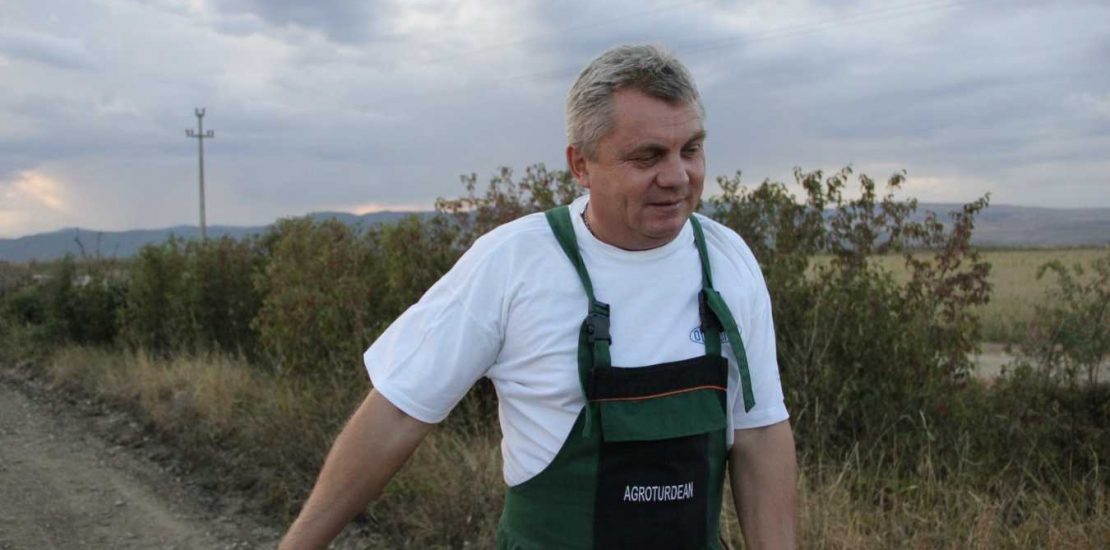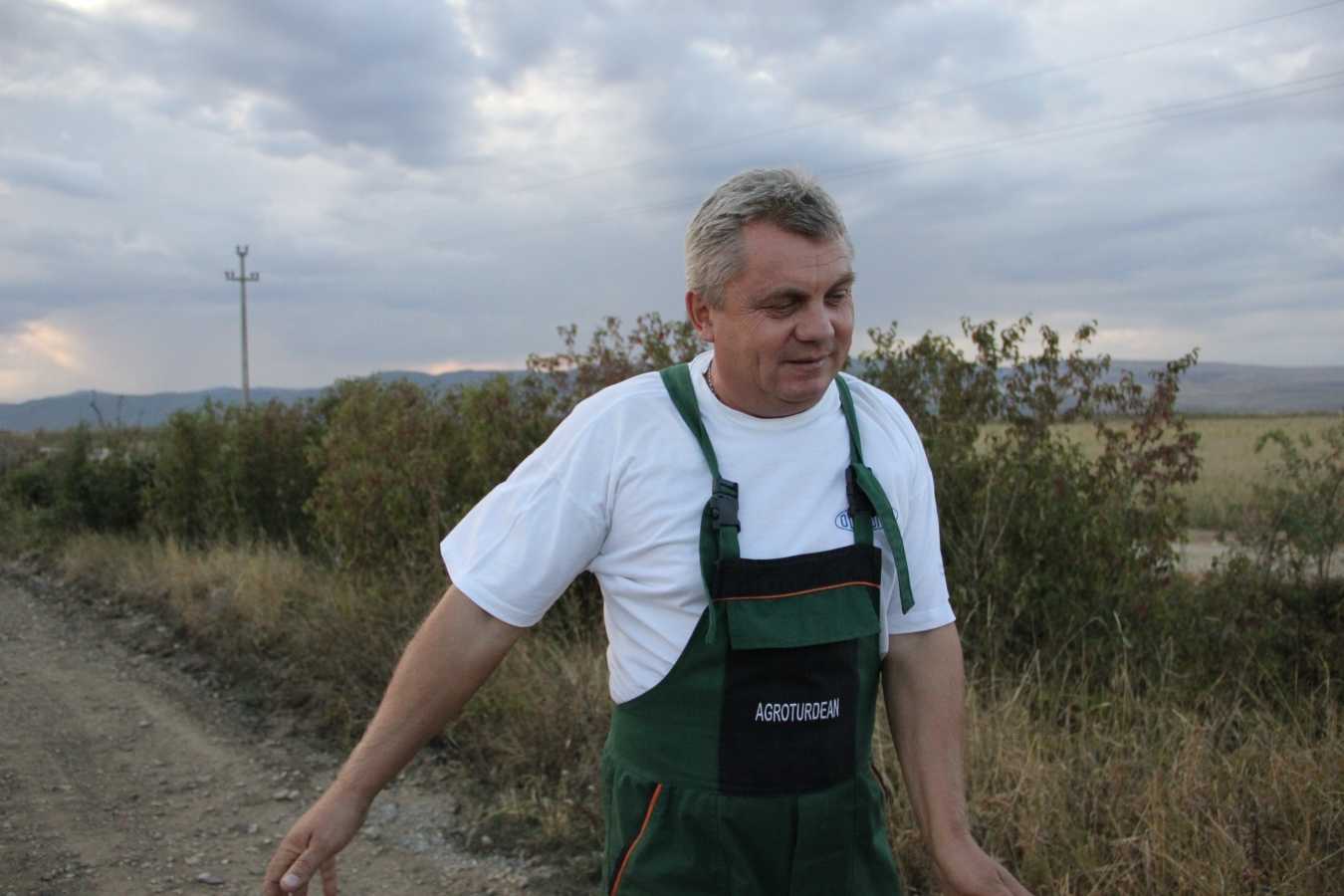 Started doing agriculture in 1994, alongside an associate, however, starting 2004 he started a company on his own named S.C. Agro Turdean Impex SRL, in Bădeni, Cluj County. Emil Turdean is considered one of the biggest farm owners from Ardeal. However, he does not want to be the biggest, he wants to be the most efficient one. In order to reach this goal he studies, he learns from others, tests new technologies, which afterwards are used where they are needed. His company is a core member of AgroTransilvania Cluster.
Until 1994, Emil Turdean was a train engineer at Cluj Train Yard. After he was given land from his parents, he decided to step down from his old job and begin the journey of becoming a farmer in Bădeni, Moldovenești, Cluj County. Through his company, Agro Turdean SRL, Emil Turdean cultivates around 700 acres of land in Arieș Valley. The majority of which are graine and soy – about 400 acres. Another 130 aries are for sugar beet, and 50-60 acres are used to grow potatoes. On another tens of acres, Emil Turdean produces wheat, sunflower, soy and onions. Moreover, Emil Turdean owns a bovine farm which reaches about 400 animals and received an ISO quality certificate, namely ISO 9001-2008, for leguminous crops, oil seeds, technical plants, potatoes, green landscaping, slope works and hydroseeding.
How does the grass grow on the side of the highway?
If you have ever wondered why the grass on the side of the highway grows greener and looks like a britsh lawn, then you should know it is a "trade secret". Emil Turdean "greened" the sides of both Transylvania Highway and the ring road around Cluj-Napoca, using tricks he learned from Americans and the Dutch.
Between the years 1998 and 2002, Emil Turdean took part in training courses in the agricultural technical sector in The Netherlands, financed by this countries' government. Afterwards he went to the USA to specialize in this sector. "There I learned the hydroseeding system. Just so you know, American people take nature very seriously and, whenever they get the chance, they <<green>> every square meter", says Emil Turdean. This hydroseeding system is used especially in the industrial sector, and not the residential one. "It is an expensive technology, because the raw materials are expensive. Essentially, these seedings are made by injecting the soil with a solution", explains the farmer. The success rate of this technology is about 75-80%, depending on the quality of the soil and the weather conditions. "It is like an open workshop: you have to factor in the weather", says the entrepreneur. From the American people he also learned the ecological principle of doing agriculture, namely by using diverse technologies that have almost no impact on the quality of the soil, and which protects the environment. "I am open to everything that is new in terms of agricultural practices and technologies", adds the farmer.
Text: Bianca Pădurean, Transilvania Business
Photo source: citynews.ro